Discover the Potential of Investing in Indian Franchise Brand - Chai Sutta Bar
India, known for its rich tea culture, presents a promising market for Indian franchise brand. Among the top contenders in this industry is Chai Sutta Bar, a rapidly growing chain of tea outlets that has gained popularity across the country. 
Let's first understand the scope of tea franchises in India.
Scope of Tea Franchise in India
Investing in an Indian Chai franchise Brand can be a lucrative business opportunity. The growing demand for a product or service indicates that it is a good business to invest in. The market is well-established, with brand recognition and a proven business model. Scalability is also a key factor, meaning that the business could grow in popularity and profitability.
With millions of people in India consuming tea as a daily ritual, investing in a chai franchise can tap into this demand, leverage an established brand, and benefit from a proven business model. It also provides opportunities for creativity, business growth, and increased revenue potential. 
However, thorough research and evaluation of the franchise opportunities are crucial before making any investment decision.
Why Should You Invest In Chai Sutta Bar?
Here are several compelling reasons why investing in Chai Sutta Bar can be a smart business move in India.
Unique Brand Identity: Chai Sutta Bar stands out in the crowded tea franchise market with its distinctive Indian Franchise brand identity. The brand's quirky name and catchy tagline, "Cuddle The Kulhad" resonate with the target audience and their kulhad chai, making it a unique and memorable choice for chai lovers.
Strong Brand Recognition: Chai Sutta Bar has established a strong presence in the market as Indian Chai Franchise Brand, with multiple outlets across different cities. Investing in a Chai Sutta Bar tea shop franchise allows you to leverage this established brand recognition, benefiting from the existing customer base and brand reputation.
Diverse Menu Options: Chai Sutta Bar offers a diverse menu of chai variants, ranging from classic Indian teas to innovative fusion blends. The Indian Franchise brand also serves a variety of snacks, bites, and food that complement its chai and coffee offerings. This diverse menu appeals to mass customers, allowing for multiple revenue streams and increased sales potential.
Strong Supply Chain: Chai Sutta Bar has a robust and efficient supply chain, ensuring consistent quality and availability of ingredients. The Indian Franchise Brand maintains strict quality control measures to deliver the finest teas and snacks to its customers. As a franchisee, you can benefit from Chai Sutta Bar's established supply chain, ensuring a smooth and hassle-free operation of your outlet.
Good Support System: Chai Sutta Bar provides comprehensive support to its franchisees, including pre-launch support, training, marketing assistance, and ongoing operational support. The brand offers guidance and assistance in site selection, outlet setup, staff training, and marketing strategies, helping franchisees to set up and run their outlets successfully.
Pocket Friendly: Chai Sutta Bar is not only a popular choice among tea lovers in India but also a pocket-friendly cafe that enhances its growth potential. With its affordable pricing and value-for-money offerings, Chai Sutta Bar attracts many customers, including students, working professionals, and budget-conscious individuals. The brand's cost-effective menu options and competitive pricing make it accessible to a larger customer base increasing footfall and sales potential.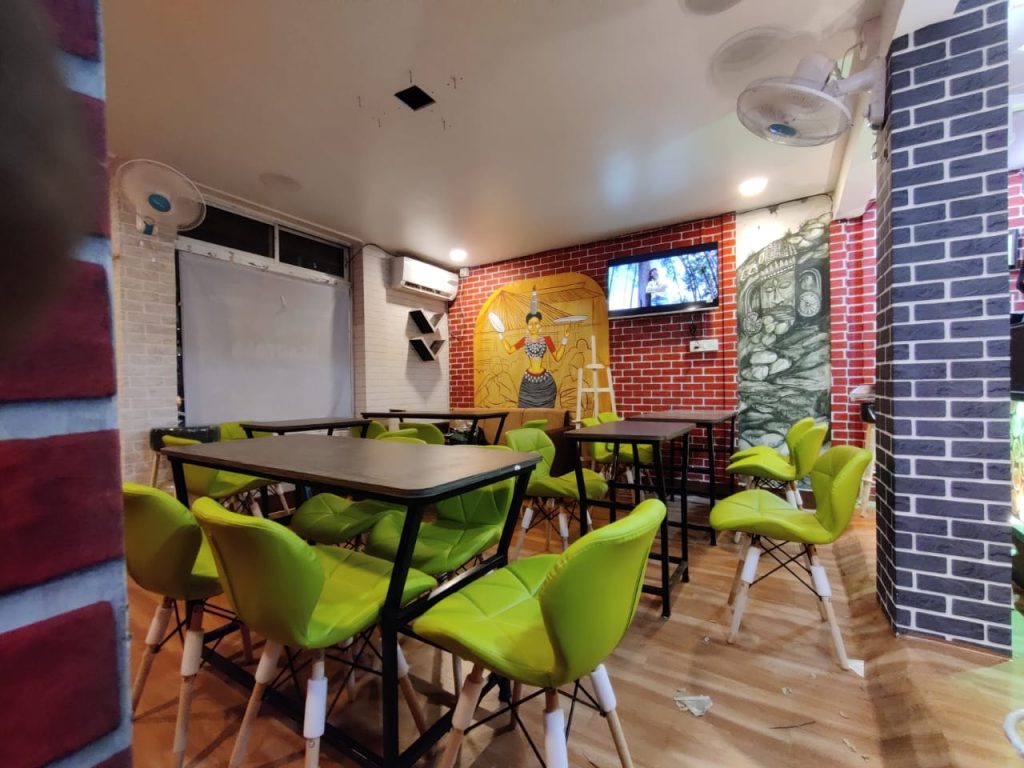 Growth Potential of Chai Sutta Bar
Chai Sutta Bar emphasises innovation, regularly introducing new snacks, bites, and beverages to keep its menu fresh and exciting. This focus on innovation helps the brand stay ahead of the competition and attract customers looking for unique and trendy cafe experiences. As a franchisee, you can benefit from Chai Sutta Bar's continuous innovation efforts, keeping your offerings relevant and appealing to the ever-evolving customer preferences.
Chai Sutta Bar has experienced rapid growth in a short period, with plans for further expansion in multiple cities across the Globe. It presents an excellent opportunity for franchisees to capitalize on the brand's growth trajectory and expand their business along with the brand. The brand's strong presence in various cities and expansion plans indicate its potential for continued growth.
Marketing Strategies of Chai Sutta Bar
Chai Sutta Bar employs creative and engaging marketing strategies to connect with its target audience. The brand uses social media, digital marketing, and offline campaigns to create brand awareness, engage with customers, and drive footfall to its outlets. As a franchisee, you can benefit from Chai Sutta Bar's marketing expertise and leverage its marketing strategies to promote your outlet and attract customers.
In conclusion, Chai Sutta Bar presents a compelling business opportunity for a potential Business franchise in India. Chai Sutta Bar has a well-defined and known brand, and its menu offers a variety of options attractive to potential customers. The business has a strong supply chain and a comprehensive support system, which makes it an attractive investment for entrepreneurs. Its marketing strategies are also effective, and its growth potential is high.
By leveraging the established brand and customer base of Chai Sutta Bar, franchisees can tap into the growing demand for chai in India and capitalize on the brand's success story. So, if you're considering investing in an Indian tea franchise brand, Chai Sutta Bar could be an excellent choice to embark on a successful entrepreneurial journey.