Why Choose Chai Sutta Bar for Your Franchise Business in South India?
If you are considering a franchise business in South India, Chai Sutta Bar should be at the top of your list. With its unique concept, strong brand presence, and growing popularity, Chai Sutta Bar offers a lucrative opportunity for aspiring entrepreneurs. This blog highlights the key reasons why choosing Chai Sutta Bar as your franchise business in South India can be a smart and rewarding decision.
Are you an aspiring entrepreneur looking for a franchise business opportunity in South India? Look no further than Chai Sutta Bar – a brand revolutionizing the tea industry with its unique concept and growing popularity. 
This blog highlights why Chai Sutta Bar should be your top choice when considering a franchise business in South India. From its innovative product offerings to its extensive support system, Chai Sutta Bar offers a compelling package for entrepreneurial success.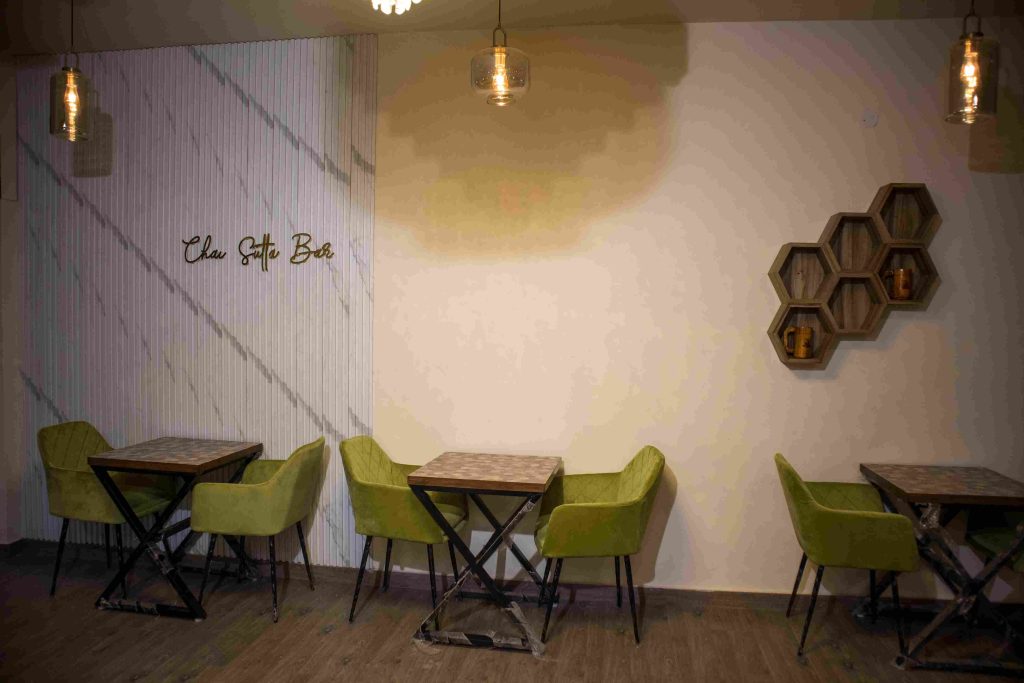 Scope of franchise business in South India
The franchise business in South India offers good scope for aspiring entrepreneurs. South India has a growing consumer market with a large population and diverse consumer preferences. As disposable income increases and lifestyles evolve, there is a rise in consumer spending, providing ample opportunities for franchises in various sectors such as food and beverage, retail, healthcare, education, and entertainment. 
The food and beverage industry in South India is thriving thanks to the region's rich culinary heritage and diverse cuisine. Franchise businesses in this sector, including restaurants, cafes, and QSRs, can capitalize on the popularity of South Indian cuisine while also catering to evolving consumer preferences.
Factors For Chai Sutta Bar Franchise Business In South India
1. Unique Concept and Product Offering:
Chai Sutta Bar stands out with its innovative concept of combining the rich Indian tea culture with a vibrant and contemporary ambiance. It offers a wide range of high-quality teas, including traditional Indian chai, coffee infusions, iced teas, and flavored concoctions. The menu is complemented by delicious snacks and quick bites, appealing to a diverse customer base.
2. Strong Brand Presence:
Chai Sutta Bar has established a strong brand presence in the Indian market, especially in the tea and beverage segment. With its catchy tagline, "Cuddle The Kulhad," the brand resonates with customers across various age groups. Chai Sutta Bar's distinctive logo, appealing visual identity, and consistent branding contribute to its recognition and recall value. This makes Chai Sutta Bar a strong candidate for franchise business opportunities in South India.
3. Extensive Support and Training:
As a Chai Sutta Bar franchisee, you will benefit from comprehensive support and training programs provided by the company. From site selection and setup to staff training and ongoing operational assistance, Chai Sutta Bar's experienced team guides you through every step of the process. This support system helps streamline operations and ensures a smooth and successful business venture.
4. Growing Market Potential:
The tea consumption culture in South India is deeply rooted, making it an ideal region for a Chai Sutta Bar franchise. With a large population of tea enthusiasts and a growing demand for innovative tea experiences, the market potential in South India is substantial. Chai Sutta Bar's unique offerings and customer-centric approach position it well to tap into this market and achieve long-term success.
5. Profitability and Return on Investment:
Chai Sutta Bar's proven business model and growing popularity present a lucrative franchise business opportunity in South India. The brand's focus on quality ingredients, affordable pricing, and efficient operations ensures healthy profit margins. With the right location, effective marketing strategies, and adherence to the brand's guidelines, franchisees can expect a favorable return on investment.
6. Collaborative and Transparent Partnership:
Chai Sutta Bar values its franchise partners and fosters a collaborative and transparent relationship. The company maintains open communication channels, listens to franchisee feedback, and encourages innovation. Franchisees can be part of a supportive network while enjoying the independence and benefits of owning their own business.
In conclusion, Chai Sutta Bar is a one-stop destination for food and beverage lovers in India. With its authentic chai experience, variety of snacks, affordable pricing, trendy ambiance, convenient locations, delivery and takeaway options, sustainable practices, and community outreach initiatives, the brand has established itself