Tea Franchise in Bangalore: Unlocking the Booming Beverage Market
Are you an entrepreneur looking for tea franchise in Bangalore? Look no further than Chai Sutta Bar. 
Bengaluru, the bustling metropolis known for its vibrant culture and love for tea, offers a fertile ground for entrepreneurs seeking to establish a successful tea franchise. Among the myriad of options available, Chai Sutta Bar stands out as a compelling choice. 
When it comes to tea, few things can compare to the aromatic blend of flavors that satisfy both the body and soul. Chai Sutta Bar presents an enticing franchise opportunity for tea enthusiasts and entrepreneurs. Bangalore provides a great opportunity to capitalize on the city's lack of good cafes for this delightful beverage. With its unique concept, exceptional quality, and dedicated customer base, Chai Sutta Bar has become a top choice for tea lovers in India.
Embracing Bengaluru's Tea Culture:
Bengaluru, often called the "Silicon Valley of India," is renowned for its love affair with tea. The city boasts a diverse population, including students and professionals from North India, all seeking their daily fix of this beloved beverage. 
By choosing a Chai Sutta Bar franchise, you align yourself with a brand that understands and celebrates cafe culture. With its extensive range of beverage offerings and innovative blends, Chai Sutta Bar caters to the discerning taste buds of Bengaluru's tea enthusiasts, positioning your franchise for success in this thriving market.
In this blog post, we will explore why selecting a Chai Sutta Bar franchise for your tea business in Bengaluru can be a wise and lucrative decision.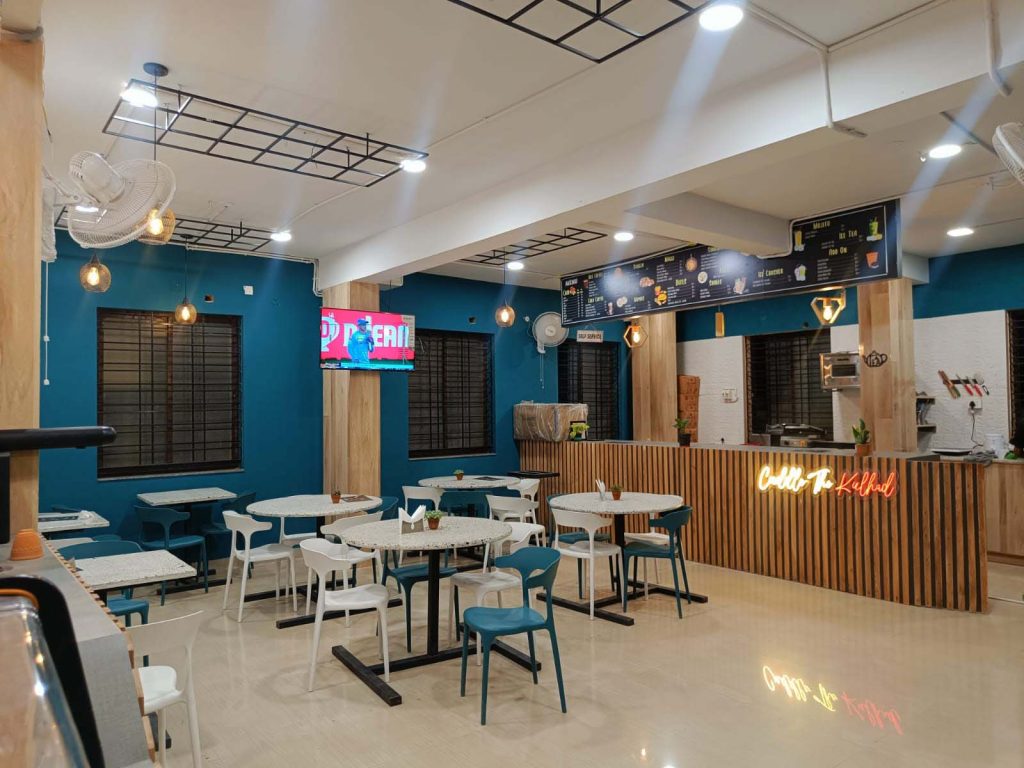 Why Chai Sutta Bar is the best tea franchise in Bengaluru?
Chai Sutta Bar has successfully revolutionized the traditional concept of tea stalls by combining a vibrant ambiance, creative menu, and contemporary design. The brand creates a warm and welcoming environment where customers can unwind, relax, and savor their favorite tea blends. From their catchy tagline "The Urban Adda" to their trendy interiors, Chai Sutta Bar offers an experience that resonates with the younger generation while retaining the essence of Indian tea culture.
Also read, Franchise Business in South India
One of the key strengths of Chai Sutta Bar is its diverse menu of teas, catering to a wide range of tastes and preferences. Whether it's the classic masala chai, herbal infusions, or fusion blends, Chai Sutta Bar ensures that every sip leaves customers wanting more. Chai Sutta Bar has won the hearts of tea connoisseurs across the country with an emphasis on using high-quality ingredients and maintaining consistency in taste. By offering this extensive tea menu to the people of Bangalore, you can tap into the city's thriving tea culture and meet the demand for unique tea experiences.
3. Innovation and Customization:
Chai Sutta Bar sets itself apart from competitors by constantly innovating and introducing new flavors and combinations. From specialty teas like Chocolate Tea and Paan Tea to fusion drinks like Beer Coffee, their menu is a testament to their commitment to offering something exciting for every tea lover. Moreover, Chai Sutta Bar provides customization options, allowing customers to choose their teas' strength, sweetness, and toppings, ensuring a personalized experience. This focus on innovation and customization keeps the brand fresh and appealing, attracting a diverse customer base.
4. Strong Brand Presence:
Established in 2016, Chai Sutta Bar has rapidly expanded its presence across various cities in India, earning a loyal customer base and widespread recognition. You can leverage their success, reputation, and marketing strategies to boost your business by choosing a franchise with an established brand like Chai Sutta Bar. The brand's strong social media presence, collaborations with influencers, and engaging campaigns help drive footfall and ensure continuous growth.
5. Comprehensive Franchise Support:
Chai Sutta Bar understands that the success of its franchise partners is crucial to the brand's overall growth. Hence, they provide comprehensive support to their franchisees, including assistance with site selection, staff training, operations manuals, marketing materials, and ongoing guidance. This support system helps ensure you have the necessary tools and knowledge to run a successful tea franchise in Bangalore.
Also Read, Franchise Opportunities in Chennai
With its captivating concept, diverse tea menu, emphasis on innovation, and strong brand presence, Chai Sutta Bar offers an appealing opportunity for entrepreneurs interested in the tea industry. By choosing a Chai Sutta Bar franchise in Bangalore, you can tap into the city's love for tea, cater to a broad customer base, and provide a unique tea experience. 
With the brand's comprehensive franchise support, you'll have the guidance and resources needed to succeed. So, if you're passionate about tea and want to embark on a profitable venture, Chai Sutta Bar could be the perfect choice for your tea franchise in Bangalore.